note I have used the benydral topicals for scorpien stings.
the below was from facebook Baja is a "low risk" for scorpion mortality as the picture shows. barriles facebook https://www.facebook.com/groups/367341703636540/
Baja Bark Scorpion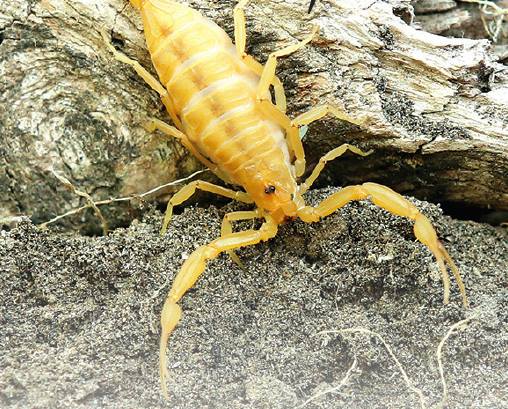 Craig Man Centruroides exilicauda, the Baja California bark scorpion, is a species of bark scorpion found in Baja California. It is closely related to the Arizona bark scorpion (Centruroides sculpturatus), but is not considered dangerous. Previously only distinguished by geographic range, the two variants were classified in 1980 as the same species. Subsequently, differences in venom toxicity were recorded, and in 2004, DNA analysis [1] showed them to be separate species.
Craig Man Sixty species of scorpions have been reported in Baja (Williams 1980). The Arizona bark scorpion is considered the most venomous in North America (link) and has several interesting traits that distinguish it from other scorpions – it can climb walls an…See More
Manage
Like · Reply · 19h
Craig Man
Craig Man About 250,000 people in Mexico are stung by scorpions each year—more people than in any other country. Several dozen people die each year. Indeed, for the past 20 years, scorpion stings have been the leading reason in Mexico for deaths due to adverse reactions and poisoning caused by venomous plants and animals. There are more than 200 different species of scorpions in Mexico, of which only 8, all belonging to the genus Centruroides are a significant public health risk. The map shows the areas defined by Mexico's Health Secretariat as being of High, Medium and Low risk for dangerous scorpions.
Mortality remains higher in the smallest settlements, and is greatly reduced in mid-sized and large settlements. This is a function of both the reduced proximity of medical care in small settlements and of the higher numbers of scorpions/10,000 people in less urbanized settings. The highest mortality rates by age occur in the 0-1 years group (7 deaths/million), followed by the 1-4 age group (3.8/million) and the 60+ years group (0.8/million) (all data from http://www.scielo.br/pdf/rpsp/v21n6/05.pdf)
Scorpion risk in Mexico
Scorpion risk in Mexico (Secretaria de Salud)
Fortunately, progress is being made. The number of recorded deaths from scorpion stings [1] has fallen from more than 1,000/year in the 1950s to 285 in 1995, about 80 in 2003, and 57 in 2005. This improvement is the result of public health campaigns stressing the importance of seeking emergency treatment and of the development of antivenin serum (known as Alacramyn in Mexico and Anascorp in the USA). Mexico's antivenin industry, led by the Bioclon Institute, is world class, exporting serum to the USA and Australia as well as throughout Latin America. The biggest threat from scorpions comes from central and northern states in Mexico, including several along the Pacific Coast: Nayarit, Jalisco, Colima, Michoacán and Guerrero.
According to UNAM's Biomedical Investigation Institute, 277,977 people in Mexico reported scorpion stings in 2010. In the first five and a half months of 2011, 98,818 people in Mexico have been stung. The five states with the highest incidence of reported scorpion stings are: Jalisco (19,995), Guerrero (15,769), Morelos (13,123), Guanajuato (12,326) and Michoacán (10,597).
The incidence of scorpion stings rises sharply in summer when higher temperatures encourage scorpions to leave their lairs and go exploring.

dean




Posts

: 5478


Join date

: 2008-01-01



---
Permissions in this forum:
You
cannot
reply to topics in this forum